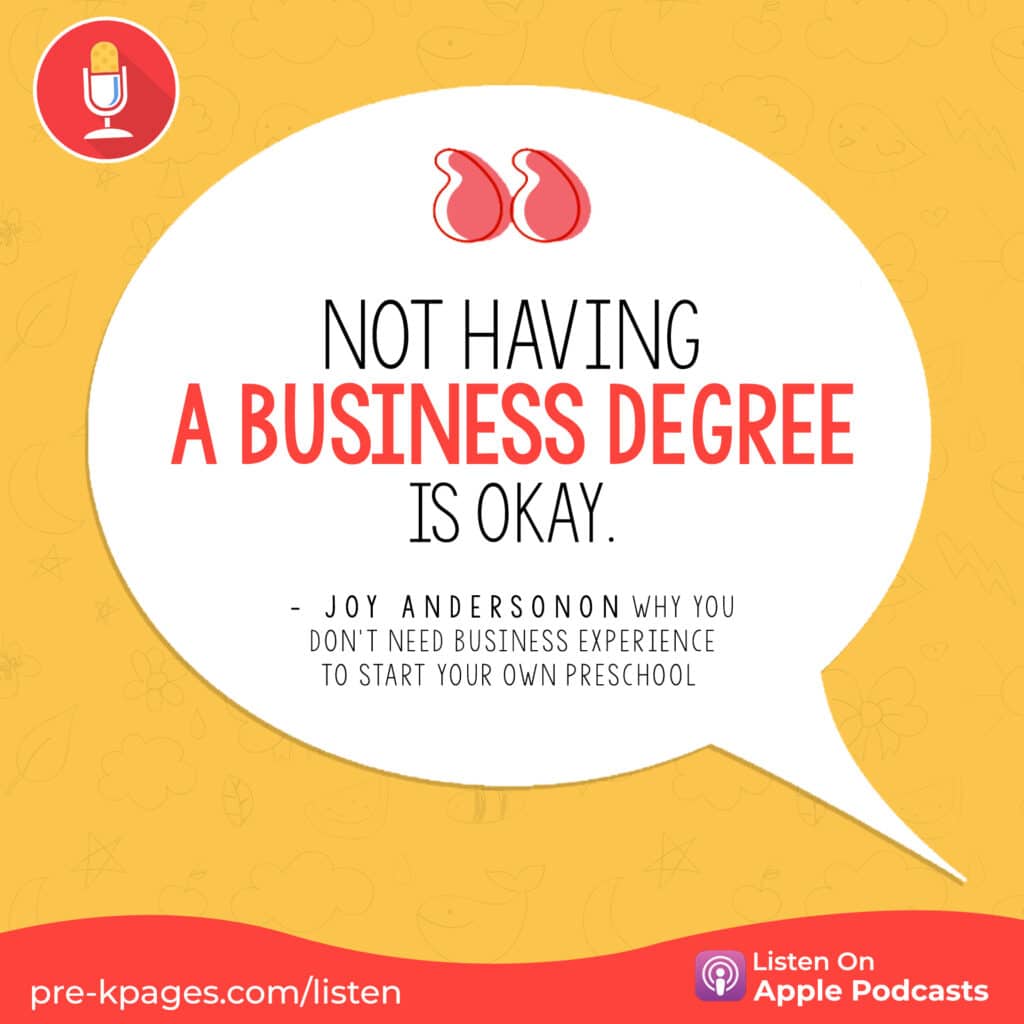 In this week's episode of Elevating Early Childhood, I discuss a pretty exciting subject: How to start your own preschool.
Yes friends, because you can!
Plus, what's even more fun is that I talk about this with the fantastic Joy Anderson!
If you don't know her, then let me give you a quick introduction: Joy is a mom, a badass professional educator, and, DRUMROLL PLEASE, the founder and CEO of Preschool System.
So, if you've ever dreamed of opening your own preschool, you might want to listen to this episode, because Joy has a bunch of tips and tricks for you!
Well then, what are you waiting for?
Let's dive in!
Meet Joy Anderson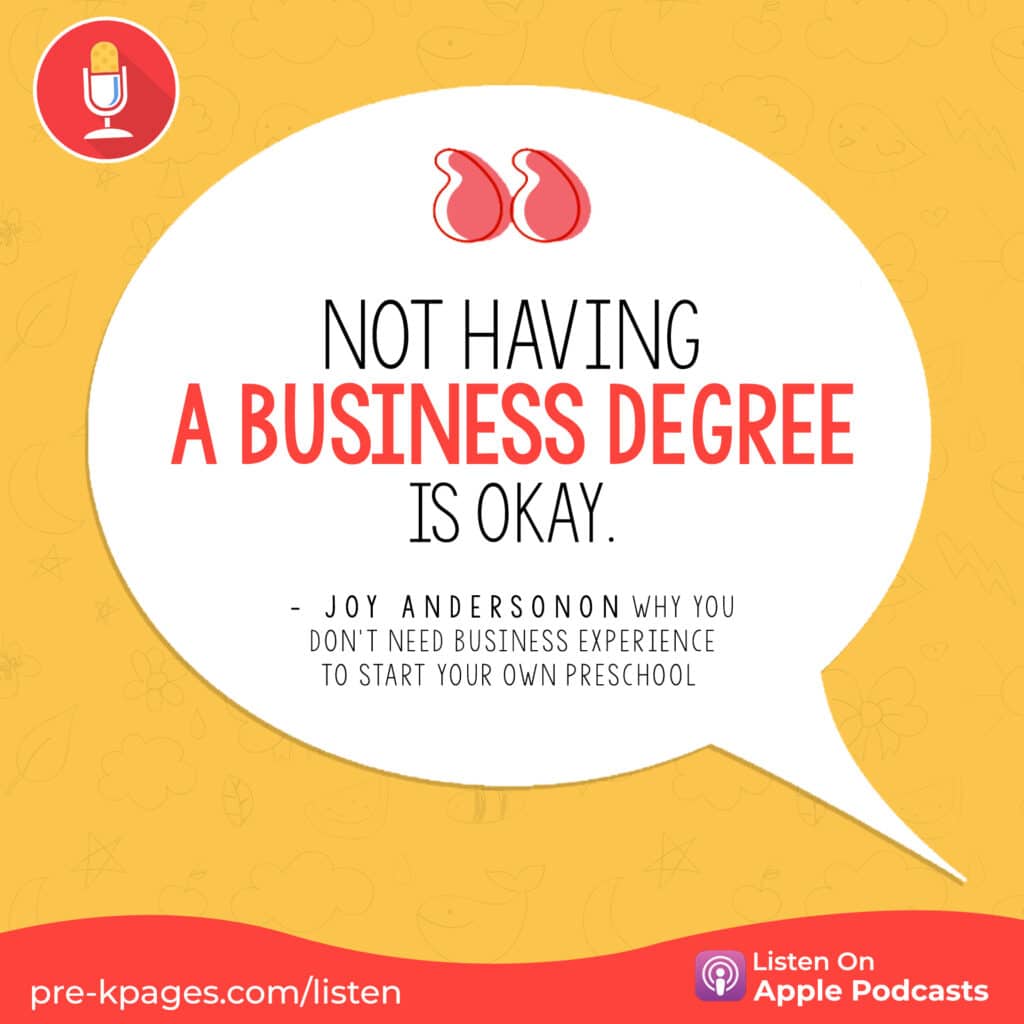 Like a lot of preschool educators, I have dreamed of opening my own preschool. I haven't done it, but in today's episode, I invited someone who has: Joy Anderson.
After becoming a single mom, Joy decided to start a preschool. She wanted to stay at home with her kids while still being able to create a consistent income for her family and make a difference in children's lives.
Today, she's the founder and CEO of Preschool System, and she has helped thousands of women create their own successful local and online preschools.
You Don't Need a Business Degree
As Joy says in this week's episode, it's okay if you didn't go to business school. You don't need a business degree to start your own preschool. You don't need business experience or a single business class to follow your dream of owning a preschool.
Joy herself didn't have a business degree when she started her journey. She just fell right into it when she started her own preschool, back in 2008. She had to figure it out along the way, and as we know, she crushed that!
Joy always says that self-education is more important than a degree. It's one of the benefits of being an entrepreneur; you can learn anything from anywhere. Yes, you will make mistakes, and like Joy, you might have to go through a lot of trial and error. However, you shouldn't let that discourage you, because the journey is just as important as the destination.
You're Not Competing With Free Preschool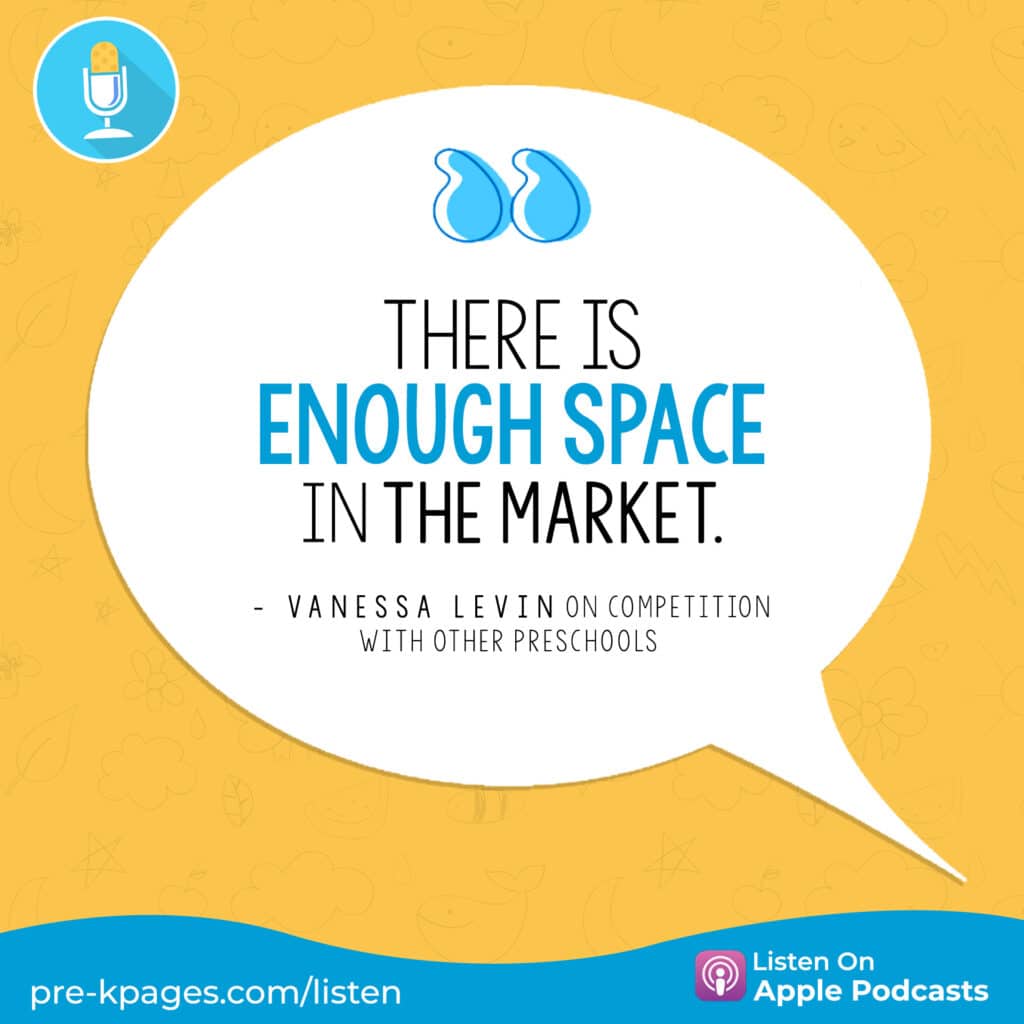 A lot of women Joy has worked with have wondered how they would be able to compete with free preschool. But the thing is, they don't have to!
This is because free preschool and private preschool cover different sides of the market. Yes, they're the same industry, but they don't have the same target. Joy helps these women market their preschools as premier private preschools.
They're not trying to compete with free preschools because people who want free preschools would never go to private ones.
This means that when you open your own preschool, you'll be offering something completely different that the people in free preschool aren't looking for.
There is a big segment of people that want premier, private preschool education. And that's the clientele you serve. So no, you're not competing with free preschool.
The Freedom of Owning Your Own Preschool
A preschool owner has the freedom to create the kind of program they want, without any limits. You can pride yourself in your program because it has been curated to your exact target. This also means that you can price it how you see fit.
Now some people will say: "But how can I price it even higher than the most expensive preschool around here?" But you can. All you have to do is offer parents more value.
For example, in Joy's preschools, they do a lot of events. They have free field trips and free parents' days and Christmas parties etc… This has helped the preschools differentiate themselves from all the other ones around them. And Joy was only able to make these decisions because she had the freedom to do so.
As preschool educators, a lot of times, we're teaching for somebody else, with someone else's program, and our hands are tied; there isn't much we can do about it. Working in a preschool, you're teaching the preschool's curriculum, to their standards, not to yours.
However, all of that changes when you own your own preschool. You have control over what you teach, and there's nothing better than that.
I discuss this in more depth with Joy in today's episode, so click here to watch the whole thing on YouTube, and get to learn more about Joy's work and her success stories!